Please note that at this time, we can only ship to residents in the following states: California, Colorado, DC, Florida, Minnesota, Missouri, New York, North Carolina, Ohio and Pennsylvania.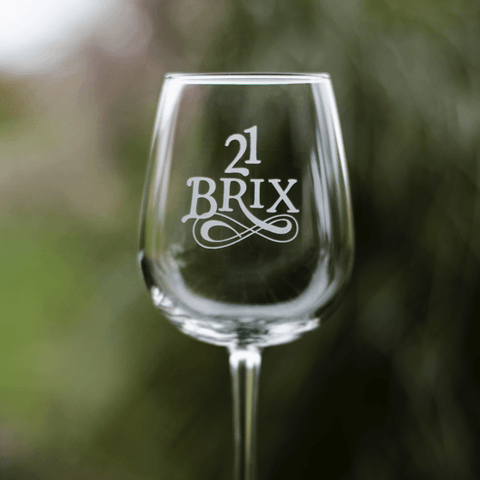 Tasting Glass
$7.00 / 12 oz
Make this customized 21 Brix tasting glass your go-to! Our sturdy wine glass is excellent for presenting your wine with classy aesthetic but approachable and durable enough for everyday use.
If you're looking to find our wines in liquor stores and restaurants in New York, check out our Interactive Map.